Organization Profile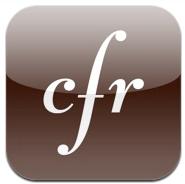 The Council on Foreign Relations' (CFR) Fellowship Program offers unique opportunities for mid-career professionals focusing on international relations. The program affords fellows the opportunity to broaden their perspective of foreign affairs and to pursue proposed research, with a placement at either CFR or another institution in New York City or Washington, DC. Fellows are recruited year-round. The duration of each fellowship is generally twelve months. The program awards a stipend, which varies with each fellowship. Fellows are considered independent contractors rather than employees of CFR.

Visit our Web page.
(The link above opens a new window. Close the window to return here.)
---
There are no current job listings at this time. To search for job opportunities at other colleges, universities and research institutes around the world, please click on this link: www.AcademicCareers.com.