Organization Profile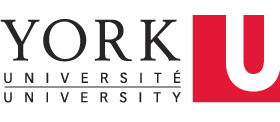 Lassonde School of Engineering

Established in 2012, the Lassonde School of Engineering is a highly-ambitious academic start-up at York University. Led by its founding Dean, Janusz Kozinski, the School's mission is to grow a place where students love to learn and where people love to work. Students are Lassonde's greatest asset – they are creative, passionate, rational, confident, and ingenious.

The Lassonde School is a place for students to become entrepreneurs, leaders, and agents of social change – Renaissance Engineers™ – curious adventurers who will strike out in new directions.

The School currently offers 12 undergraduate programs in engineering, computer science, and Earth & space science with student numbers currently exceeding 2,000.

Building on the existing strengths in applied sciences, business management, law, and engineering, the School is implementing a new approach to engineering that leverages the specific strengths of the broader York community.

The School embracess four Departments:
Civil Engineering
Earth & Space Science & Engineering
Electrical Engineering & Computer Science
Mechanical Engineering
Existing research areas are complemented by new and expanded research programs in electrical, mechanical, civil and in the near future chemical and Biomedical Engineering that push forward explorations of smart technologies for a green environment and healthier lives, and for enhanced public safety and security.
The School is developing a dynamic, innovative, and leading-edge education and research environment that captivates, engages, empowers, and impacts the world at large.
Research vision for the School:
embraces the "Renaissance Engineering" philosophy that integrates the proven research strengths of the broader York University community to answer complex global socioeconomic questions, challenges and concerns.
is committed to creating, fostering and sustaining the "Renaissance" culture under three unifying themes: a) responsive and effective research self-governance, b) research intensification, recognition and reputation enhancement, and c) engagement and outreach.
promotes a research culture that fosters and supports the cross pollination of ideas and disciplines, empowers critical thinkers, creative researchers and problem- solvers, and engages industry leaders and entrepreneurs who understand and embrace humanism, social responsibility and cultural diversity.
aims to be recognized for our commitment for enhancing graduate education and mentoring, transforming the graduate student experience, revolutionizing the research environment, integrating curricular and experiential activities and developing business and entrepreneurial skills.
The Lassonde School of Engineering also understands that partnerships foster creativity, create opportunity, and expand knowledge. The School aims to be a model for strategic partnering to benefit students, strengthen curriculum, and define the future of multidisciplinary integration in engineering. The School currently has strategic partnerships with Industry, other Academic Institutions, and Not-for-Profit Organisations and Government.
For more information about the Lassonde School of Engineering visit: http://lassonde.yorku.ca/

Visit our Web page.
(The link above opens a new window. Close the window to return here.)
---
There are no current job listings at this time. To search for job opportunities at other colleges, universities and research institutes around the world, please click on this link: www.AcademicCareers.com.