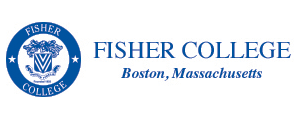 Assistant Professor and Program Director - Information Technology
Fisher College

Fisher College seeks an Assistant Professor in the field of Information Technology. This is a full-time position based in Boston, MA.
Responsibilities include teaching undergraduate courses, developing curriculum for a new Bachelor of Science in Information Technology program, scholarship, and service to the College.
JOB DETAILS:
Faculty member will teach four undergraduate courses per semester (12 credits) until such time that the Bachelor of Science in Information Technology has been approved.
When applicable, Program Director responsibilities will result in a course reduction for administrative support of the program.
Service to the College includes advising students, program assessment, adjunct hiring, curriculum development, and student engagement and support.
Candidate is also expected to contribute to program development in additional areas of specialization such as gaming technology and cyber security.
QUALIFICATIONS:

Minimum Qualifications:

An earned doctorate in computer science or related field. Proficiency in programming languages relevant to IT such as Python, Javascript, C, and PHP required. Knowledge in the areas of cyber security and game development are a plus.

Minimum of 2 years undergraduate teaching experience.



To apply, please submit a cover letter and C.V. to Dr. Janet Kuser, Vice President of Academic Affairs, jkuser@fisher.edu

When inquiring or applying for this job opening, please also reference AcademicCareers.com

Applicants with dual-career considerations can find university jobs such as professor jobs, dean jobs, chair / department head jobs, and other faculty jobs and employment opportunities at Fisher College and at other institutions of higher education in the region on www.AcademicCareers.com