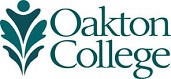 Grants Coordinator
Oakton Community College
For over 40 years, Oakton Community College has been the setting where thousands begin or continue their college or career studies. Educating people of all ages, from all walks of life and from more than 40 nations, Oakton focuses on improving the quality of life for everyone who enters its doors.
We offer:
Continuing education
Great benefits
Paid winter break
FRIDAYS OFF during the summer
Job Description:
Basic Function and Responsibility:
Under general supervision, will research funding opportunities that align with Oakton's grant development strategy, coordinate and facilitate pre-award grant responsibilities-including researching, writing and editing proposals, and monitor post-award grant responsibilities- including compliance with funding agencies, reporting and use of funds. Will work with faculty, staff and administrators to provide grant related guidance, support and information. This position will also require occasional interaction with current or potential funders and funding agencies.
Characteristic Duties and Responsibilities:
Research, analyze and identify funding opportunities in support of College priorities disseminate findings to College personnel and make recommendations regarding pursuit of external funding.
Work collaboratively with administrators, faculty and staff to develop projects appropriate for external funding; convene and facilitate project development meetings, research concepts, prepare drafts for internal review, develop budgets.
Analyze proposals in-progress for presentation and consistency with both College interests and agency guidelines. Prepare and submit final proposals and reports including writing, editing, proofreading, assembling and duplicating.
Draft letters of inquiry, submission, agreement, commitment and other support for appropriate signatures; draft agenda items for the Board of Trustees, Proposal Development Recommendations for the President's Council and other grant-related documents as necessary.
Monitor grants and grant budgets to ensure compliance with fiscal, regulatory, programmatic and funding agency requirements including but not limited to GATA and Uniform Grant Guidance (2 CFR § 200). Act as liaison between private and corporate funders, and State and Federal funding agencies and the College providing guidance to project directors, administrators and staff. Facilitate problem resolution.
Coordinate effective start-up, implementation and record keeping of funded projects by providing information, guidance and support to project directors and Oakton's accounting office.
Assist project directors with preparation and submission of renewal applications, grant modification requests and reports.
Maintain records of grant submitted, active projects, funding needed and potential funding sources.
Represent and/or serve on various professional organization committees and College meetings as directed.
Perform any other job related duties as assigned.
Supervision Received:
Administrative supervision is received from the Director of Grant Strategy and Development
Supervision Exercised:
Supervision may be exercised over student employees.
HOURS: Monday through Friday (8:15 am - 5:00 pm)
SALARY: $53,109
Application Instructions:
For further details, visit our website at www.oakton.edu and select the Employment link to view Employment Opportunities.
Please be sure to have a current resume, cover letter, and list of, at least, three (3) professional references with contact information prepared to submit with your application. One (1) of the references must be your most recent, direct supervisor.
Oakton Community College is an equal opportunity, affirmative action institution, committed to employing competent, qualified individuals. Oakton Community College does not discriminate on the basis of race, color, creed, religion, national origin, disability, age, marital status, military status, socioeconomic status, sex or gender, gender identity, or sexual orientation in admission to and participation in its educational programs, college activities and services, or in its employment practices.
http://oakton.interviewexchange.com/jobofferdetails.jsp?JOBID=107671
When inquiring or applying for this job opening, please also reference AcademicCareers.com
Applicants with dual-career considerations can find university jobs such as professor jobs, dean jobs, chair / department head jobs, and other faculty jobs and employment opportunities at Oakton Community College and at other institutions of higher education in the region on www.AcademicCareers.com