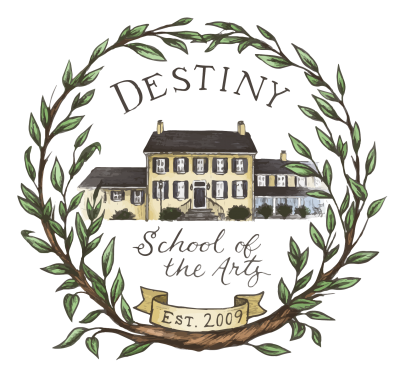 Elementary Classroom Teacher - Private School - Part Time
Destiny School of the Arts
About this Job
Destiny School of the Arts is looking for a part time classroom teacher for our elementary school. Elementary academic teachers instruct language arts, mathematics, science, and social studies. Hours are part-time, from 8:00 am - 12:45 pm, Monday through Friday. If looking for more hours, this position could possibly be combined with another position in the school.
We have a wonderful team of elementary teachers who collaborate and support one another as they challenge and differentiate students through experiential and meaningful instruction.
Our school integrates academics with the arts and hands-on learning. From preschool through the 4th grade, students are encouraged to think versus memorize, and to apply knowledge in ways other than test taking. Students and staff alike are encouraged to implement the 4 Cís (Communication, Collaboration, Creativity, & Critical Thinking) into each school day.
We offer:
A wonderful working environment
Regular collaborative staff meetings
Professional development opportunities
Staff tuition discount
Paid time off
Paid holidays
Direct deposit
Please include with your resume a cover letter detailing why you think you would be a good fit at Destiny School of the Arts. Thank you!
When inquiring or applying for this position, please also reference AcademicCareers.com
Applicants with dual-career considerations can find university jobs such as professor jobs, dean jobs, chair / department head jobs, and other faculty jobs and employment opportunities at the Destiny School of the Arts and at other institutions of higher education in the region on www.AcademicCareers.com