Organization Profile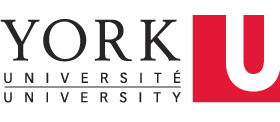 School of Kinesiology and Health Science
Kinesiology and Health Science is the study of human movement and the relationship between physical activity and health. This exciting and innovative program at York University provides students the opportunity to pursue many sub-fields including physiology, anatomy, health, sport administration, health psychology, and athletic therapy in preparation for a career in health and rehabilitation, fitness, recreation, sports industries, research, or teaching.
Our Vision:
Canada's leading academic centre for knowledge creation, integration, and dissemination about physical activity and its importance for human health, health science and society.
In achieving this vision we will be known for: Innovative research, inspiring students through excellence in teaching, and leadership on the health implications of physical activity and inactivity.
Visit our Web page.
(The link above opens a new window. Close the window to return here.)
---
There are no current job listings at this time. To search for job opportunities at other colleges, universities and research institutes around the world, please click on this link: www.AcademicCareers.com.