Organization Profile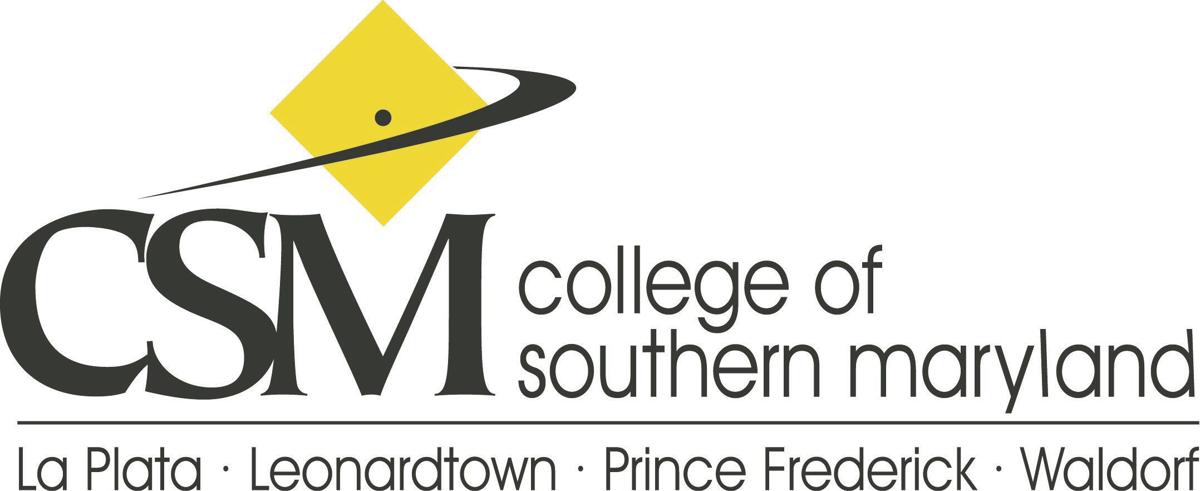 The College of Southern Maryland (CSM), formerly Charles County Community College, is a regionally accredited institution that prides itself on delivering quality higher education programs and services to more than 60 percent of the tri-county residents who attend higher education institutions. CSM also offers programs in Europe to Department of Defense (DOD) personnel stationed there through the "Maryland in Europe" program with the University of Maryland University College.

CSM offers an array of associate's degree programs and brokers four-year degree programs locally through partnerships with colleges and universities such as University of Maryland University College (UMUC), Johns Hopkins University (JHU), Towson University, and Capitol College. The college also offers job and career training opportunities, wellness and fitness activities, theater and fine arts programs, and personal enrichment courses, and serves the business community through programs offered by the Economic and Community Development Institute. CSM prepares its students for transfer to four-year colleges and provides them with the tools and resources necessary to succeed in a competitive workplace. The college also focuses on workforce development with the participation of local businesses interested in growing and maintaining a healthy economy and community.

CSM is one institution serving all of Southern Maryland. It operates four campuses in the tri-county area and offers programs in Europe. The La Plata Campus, nestled on 173 wooded acres off of Mitchell Road and the Waldorf Center at Old Washington Road are both located in Charles County. The Prince Frederick Campus is located in Calvert County, and the Leonardtown Campus is situated in St. Mary's County.

The average CSM student is 28 years old, is working, and has family responsibilities. The college offers minisessions, Saturdays-only courses, weekenders, telecourses, and a variety of course delivery options for students who otherwise might not be able to fit college into their busy schedules. Self-paced computer classes and Web-based courses also offer schedule flexibility to a busy student. Cooperative education (co-op), internships, and service learning combine classroom study with supervised work experience in a professional environment. Students can earn credit and valuable experience in their fields of study through these programs. Classes at all four campuses are offered at convenient times and through convenient learning methods to include days, evenings, and weekends. Some of the facilities at CSM campus locations include a large indoor pool, a fine arts center with a 400-seat theater, high-tech computer laboratories, outdoor and indoor sports facilities, bookstores, fitness centers, a cafeteria, distance learning labs, and a state-of-the-art conference center.

As a public, open-door institution, the staff and faculty at CSM work closely with a diverse student population. Students attend college here not only to transfer to a four-year program, but to plan their careers, train for immediate entry into careers, receive certifications, upgrade their job skills, learn while they work, and achieve personal growth. We have one mission?tolprepare our students and community to meet the challenges of individual, social, and global changes.

CMS's partnerships with four-year colleges provide students the opportunity to earn their bachelor's degrees in Southern Maryland. The Waldorf Center, a site that opened in the fall of 1997, offers dual admission in five areas of study: Information Services Technology, Computer Programming, Management Development, Accounting, and General Studies: Communications through an alliance with the University of Maryland University College (UMUC). CSM has also partnered with Johns Hopkins University (JHU) to offer a Bachelor of Science in Engineering Science degree at the La Plata and Leonardtown campuses. This program offers five areas of concentration in engineering science and is designed for the part-time learner. JHU classes are offered at the Southern Maryland Higher Education Center (SMHEC) in St. Mary's County. The partnership with Towson University allows students to complete a Bachelor of Science degree in Elementary Education in Southern Maryland. Students may also tailor their first two years of the engineering program to transfer to Capitol College, which offers bachelor's-level courses in both St. Mary's and Charles counties.

Through its Economic and Community Development Institute (ECDI), CSM plays a major role with the business community by providing the tools, programs, and networking opportunities to help them grow, compete, and succeed in tomorrow's marketplace. ECDI focuses on technical training programs to upgrade skills of employees; management and leadership programs; pollution control and prevention programs; telecommuting centers planning, consulting, and implementation; and small business development.

Many businesses also use the Center for Business and Industry, a facility located on the La Plata Campus, that offers interactive video-teleconferencing, access to satellite downlinks, 10,000 square feet of comfortable, state-of-the-art meeting and training space, and in-house catering and banquet services. Current users include many businesses and government organizations from the greater Washington metro area.

Recognizing that learning is a lifelong process, the college offers a variety of credit-free courses for those who wish to gain job or career skills, improve technical skills, expand professional knowledge and proficiencies, as well as pursue personal enrichment or recreational activities. Credit-free courses address a wide range of interests including truck driver training, construction trades, computer programming, scuba diving, early childhood education, arts performance, veterinary science, Japanese, and many more.

No matter what your occupation, interest, or age, there is something at CSM for you. The college offers a children's reading series called Kids' Konnections, a variety of summer camps for children, wellness and fitness center programs appropriate to all age groups (including swimming and weight training), drug and alcohol abuse prevention programs, career services, a returning women's program, and performances for children and adults at the Fine Arts Center.



Visit our Web page.
(The link above opens a new window. Close the window to return here.)
---
There are no current job listings at this time. To search for job opportunities at other colleges, universities and research institutes around the world, please click on this link: www.AcademicCareers.com.