Organization Profile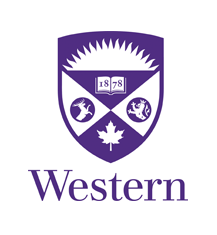 Physics & Astronomy Department
Western University
The University of Western Ontario was founded in 1878, with the Physics program beginning in 1915.
During the intervening 100 years, the Department of Physics and Astronomy has grown into a world class research and teaching facility and has shown that it is a leader in many fields.
John H. Chapman is considered to be the father of Canada's space program. Peter Allan Forsyth was a leader in radio physics at the national level during its halcyon days.
The disciplines of physics and astronomy are ever evolving and so are we. Recently, we at Western discovered Buckyballs in space. These illusive molecules may now prove to be fundamental to the understanding of the 100 year old enigma of diffuse interstellar bands.
Western is a leader in MRI (Magnetic Resonance Imaging) systems development. We have a world renowned meteor physics group and a burgeoning group of exoplanet and star formation astronomers. We lead the way in condensed matter physics and solar cell research.

Visit our Web page.
(The link above opens a new window. Close the window to return here.)
---
There are no current job listings at this time. To search for job opportunities at other colleges, universities and research institutes around the world, please click on this link: www.AcademicCareers.com.